---
Most versatile test equipment
Over your engineering career, you may run across a piece of test equipment that combines several functions. This may occur by chance or through research for a specific application or measurement.
A multifunctional piece of test equipment can accept external transducers, from which it measures many different types of physical phenomena, such as temperature, humidity, and vibration. Or you may have a measurement receiver that supports numerous personality modules. Some modules may perform FFTs, time-domain transformations, harmonic distortion measurements, and others.
During my career, I've come across two pieces of test equipment whose functionality has been instrumental in helping me solve measurement challenges without the need for additional test equipment. The first is the obsolete Tektronix AA5001 programmable distortion analyzer plugin for the 5000 series mainframe, shown below. This unit measures:
Total harmonic distortion
Total harmonic distortion plus noise
Intermodulation distortion
Gain and loss
Signal-to-noise ratio
Audio levels from 10Hz to 100KHz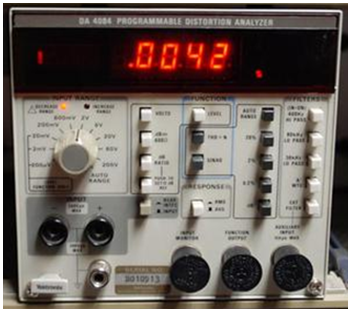 Figure 1. A Tektronix AA5001 programmable distortion analyzer module.
Furthermore, this instrument can facilitate fully automated SMPTE, DIN, and CCIF difference tone measurements. Of special note is the AA5001's input monitoring capability, which can be used to view applied signals (200µV to 200Vrms), scaled to 1Vrms, through an oscilloscope. Tektronix sold the AA5001 to TEGAM, which produced the AA5001 for several years before discontinuing it. You can still find this versatile unit at used test equipment companies and occasionally on eBay.
Another worthy instrument is the HP 70820A microwave transition analyzer, shown below. This obsolete, two-channel plugin for the HP 70000 series instrument mainframe spans DC to 40GHz. It provides the following measurement capabilities:
Frequency measurements
Power measurements
Spectral analysis
Network analysis with array processing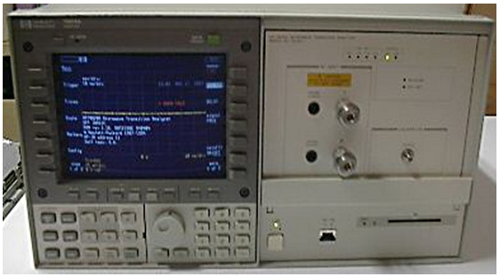 Figure 2. An HP 70820A microwave transition analyzer on an HP 70000 series mainframe.
Network analysis requires a separate RF source and direction coupler. You can easily ascertain the cost benefits of having both spectral and network analysis in a single box. Like the AA5001, the discontinued HP 70820A can still be bought from used test equipment companies and occasionally can be found on eBay.
These two instruments are my favorite multifunctional pieces of test equipment. On several occasions, their versatility has saved the day.
What are your favorite pieces of equipment, test or otherwise?